Vegan and Gluten Free Comfort Food               
serves 6 as a side dish or 4 as a main dish
Here is a casserole that reminds me of my "Baby Boomer" childhood. The popular 1950's and early 60's casserole! The very one that Auntie May used to bring over during the holidays or bring to the neighbours house when they were in need. Although, I have left out the canned Mushroom soup and the saltine cracker crust, that was a staple of that era.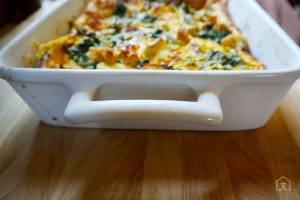 This recipe is a great winter comfort food with out all the bad ingredients. Cleaning up your diet with delicious food is a wonderful first step to changing your diet and improving your health.
You will need a blender and a deep baking dish with a lid for this recipe.
This recipe will take 30 min in prep and 30 min in the oven or till tender.