You only get one body … Keeping your insides clean is a great step to preventing illness.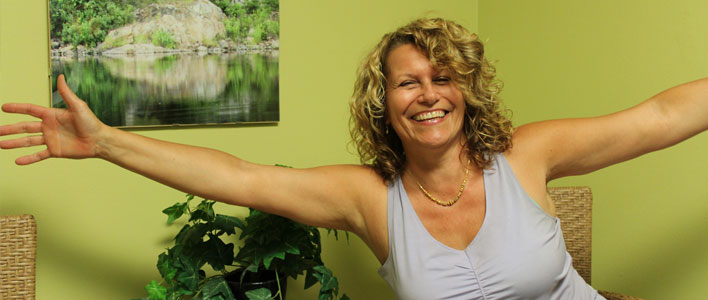 Conveniently located in London, Ontario, we specialize in internal cleansing through Colonics/Colon Therapy, Detoxification practices, Nutrition and Reflexology.  At Trust in the Process . Digestive Centre, our valued clients receive treatment in a peaceful, relaxing, and professional setting. Our colon hydrotherapists are certified and committed to providing the highest quality service assuring you a wonderful healing experience.
The goal of our centre is to help people increase clarity and lessen confusion about nutrition, proper bowel care and a healthy balanced lifestyle. We have helped our clients correct and combat disease, improve gastrointestinal health, loss weight and simply learn how to give their body what it needs.
Youtube of Suzanne on Colonics and Cleansing
Meet our therapists
About our Founder 
Suzanne has a graduate degree from Columbia University through New York's Institute of Integrative Nutrition and is also a Digestive/Colon Therapy practitioner certified by Woods Hygienics Institute Inc. Traveling has been a passion for Suzanne training in Thailand and the US for her Thai Massage. She has combined her massage and Visceral Manipulation skills, colon therapy and  Reflexology to integrate a great treatment that supports clients on a cleansing path.
Her continued teaching and practitioner work for the past 15 years has culminated into a business called 'Trust in the Process' in 2007. In Suzanne's practice, she has taught meditation and Tai Ji/Qi Gong; and also has held regular holistic health seminars, cooking classes and yearly Juice Fasting retreats. Her healing hands are highly skilled in many forms of energy work, honed by her application of her training highlighted in the above paragraph. Her studies have taken her to, Thailand, China, India and many locations in the US and Canada.
As a result of her previous professional career as a Corporate Salesperson together with her personal health journey. Suzanne truly understands the challenges of living a hectic lifestyle while trying to eat healthfully. She has developed techniques to combine business travel and busy schedules with good eating habits that are supportive to good digestion, healing, weight loss and weight maintenance. Her counselling skills and nutrition knowledge will help you analyze your current patterns and create a plan to fit your lifestyle and achieve your goals.