Colonoscopy Preparation Without the Chemical Laxatives
I have yet to meet anyone who doesn't hate preparing for a colonoscopy.
Typical doctor's orders, let us drink only clear liquids for a day beforehand. Then have you use powerful chemical laxatives that often cause cramping and bloating before causing us to spend the night visiting the bathroom again and again.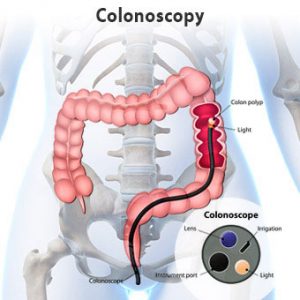 Washington University School of Medicine in St. Louis, did a study showing. When average-risk patients didn't do the entire prep, some stool remained in their colons, obscuring the doctor's view by more than 10%, on average. As a result, about one-third of those patients were asked to redo or resume the prep and return for a second colonoscopy. So a good number of patients who didn't properly prep had to have the procedure done all over again. On top of that, these patients may have prevented their doctors from detecting any cancerous polyps early—and that's a scary thought.
Before a colonoscopy, you'll need to clean out (empty) your colon. Any residue in your colon may obscure the view of your colon and rectum during the exam. If you don't want to take the chemical preparation the doctor has prescribed? You can do a few sessions of colon therapy (Colonics). This is a easy way to prep for your colonoscopy. Colon therapy is non-toxic; the treatment only uses water to flush your colon. Then the night before your colonoscopy all you need to do is take some magnesium oxide/citrate or a natural laxative to make sure the last bit is removed.
#colonoscopy #colontherpy #colonics #toxiclaxatives #newidea