Reflexology treatments with Reflexologist Suzanne Frennette and Ashley Robson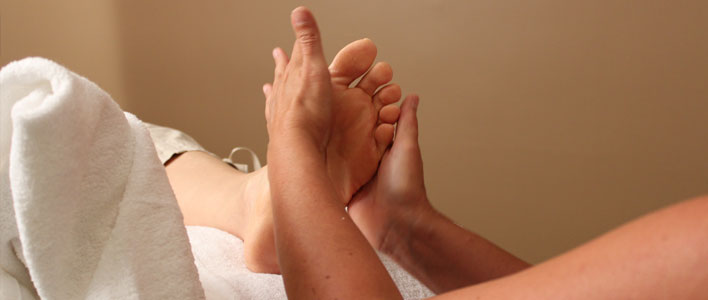 Reflexology London – Reflexology is of an ancient origin, most cultures had treatments for the feet that worked the whole body holistically through controlled pressure techniques. By stimulating and sedating specific reflex points to help detoxify, relax and rebalance the body's natural systems. Pressure on these reflexes has many positive and long-term health benefits, including the following: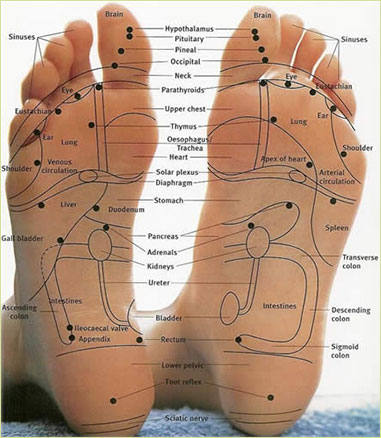 Responding to stress and tension in the body, by increasing blood and nerve supply to the muscles and stimulating the parasympathetic nervous system.
Greatly improving the function of the blood and circulatory system, by aiding the transport of nutrients, oxygen, enzymes, and hormones more readily and efficiently throughout the body.
Improving the elimination of organ and colon waste/toxins for the body. Stimulating the body's lymphatic system supporting flow and also detox.
Reducing pain and inflammation in the body has a large effect on mood and well being.
Reflexology combined with Colon Therapy and Nutritional Counseling has the power to address over all health, including digestive and colon issues from constipation, diarrhea, gas, toxic colon, allergies and all colon disease, including IBS. Suzanne combines these treatments to suit your individual needs to restore your body to a natural balance and good health.
Reflexology can also be a helpful treatment for many stress/anxiety disorders and chronic health conditions such as back pain, poor circulation, high blood pressure, hormonal imbalances, pregnancy, insomnia and sleep disorders.
Reflexology is a non-invasive complementary therapy that does not aim to diagnose or cure illness but rather to promote the body's powerful self-healing capability and improve and optimize physical, emotional and spiritual well being.Reflexology should not replace medical treatment.
Reflexology combined with Colon Therapy is a powerful combination to put you on track to better health. Many Doctors and Naturopaths believe that most major illnesses begin with the Stress Response.
Reflexogy Benefits
Back pain

Sciatica

Allergies

Sinus problems

Joint pain

Pre/post operations

Exhaustion

Insomnia

Headaches

Migraines

Pelvic pain

Rib pain

Constipation

Crohns/Croitis

Irritable bowel syndrome

Bowel Gas/toxic colon

Detox & while cleansing

Morning sickness/Pregnancy

Nausea

Heartburn

Indigestion

Swelling

Water retention

Anxiety

Palpitations

Mood swings

Itchy skin/skin rash

Diabetes 1 & 2

Gestational diabetes

High blood pressure

Prostrate issues

Hormone imbalance

PMS

And the list goes on…